Spreading love and cheer through " Giftingsunnah" makes Eid more special
Published on: June 7, 2019 Written By: twocircles.net
Source: http://twocircles.net/2019jun07/431656.html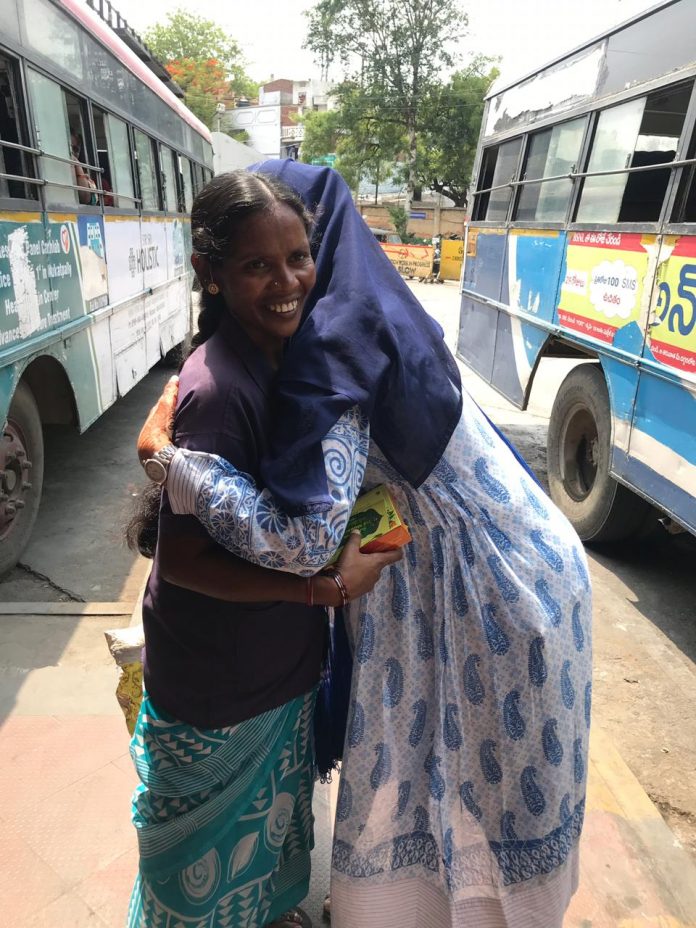 TCN News:
A group of more than 250 youth from different walks of life in Hyderabad, Bangalore and Chennai united for the cause of spreading love by distributing gifts to public servants in their city on the day of Eid and the next 2 days.
They reached out to nearly 10000 public servants of other faiths who serve the nation all year long. The public servants were from the police department, Metro staff, Pourakarmikas, RTC drivers and conductors, TeleCOM Staff, MWSSB Staff, Auto Drivers, ATM security guards, Post Office personnel, Security personnel, Railway Station Staff, Govt Hospital Staff, Media Houses, Bank Staff, Fire Station Staff, Govt School Staff, Govt College Staff, Passport Office Staff, Spastic Society inmates, Schools for Physically Challenged and others.
Before handing the sweet box that had ' Eid Mubarak' sticker on it in 3 languages, the volunteers said, " this is a token of appreciation for your services. Eid Mubarak".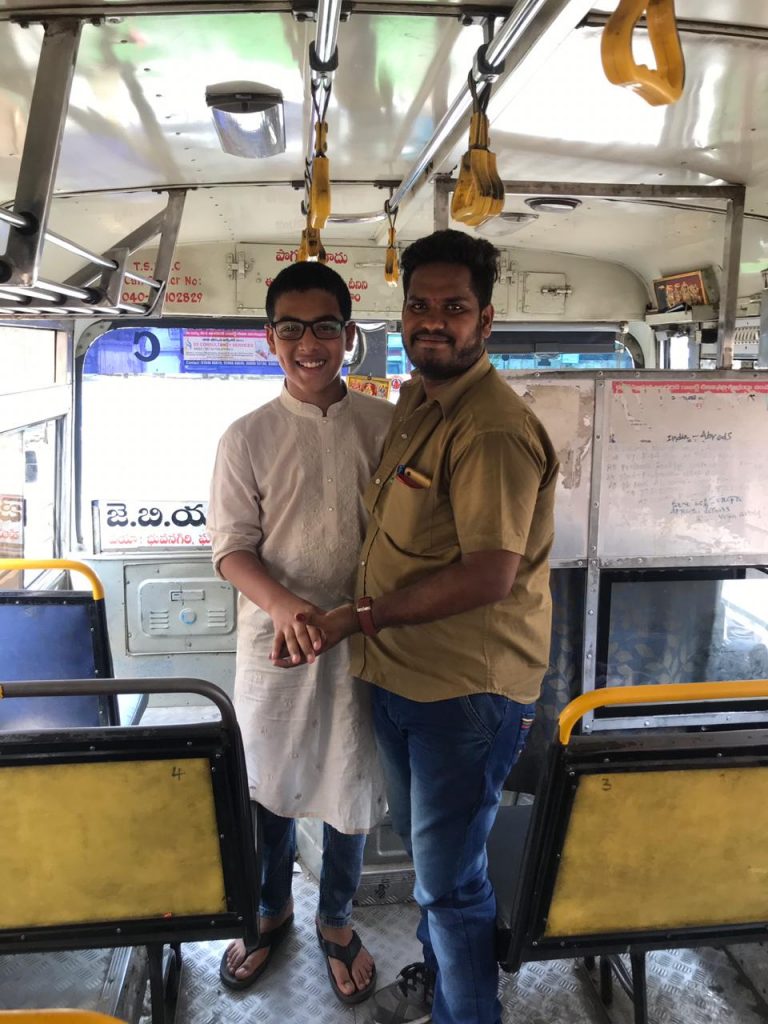 This trend called # Gifting sunnah started in 2018 where 400 people received the gifts in Bangalore. This year it has spread to 3 cities in different states. Gifting is a sunnah of the holy prophet and Muslims across the world strive to follow the sunnahs of the prophet (Peace and blessings be upon him)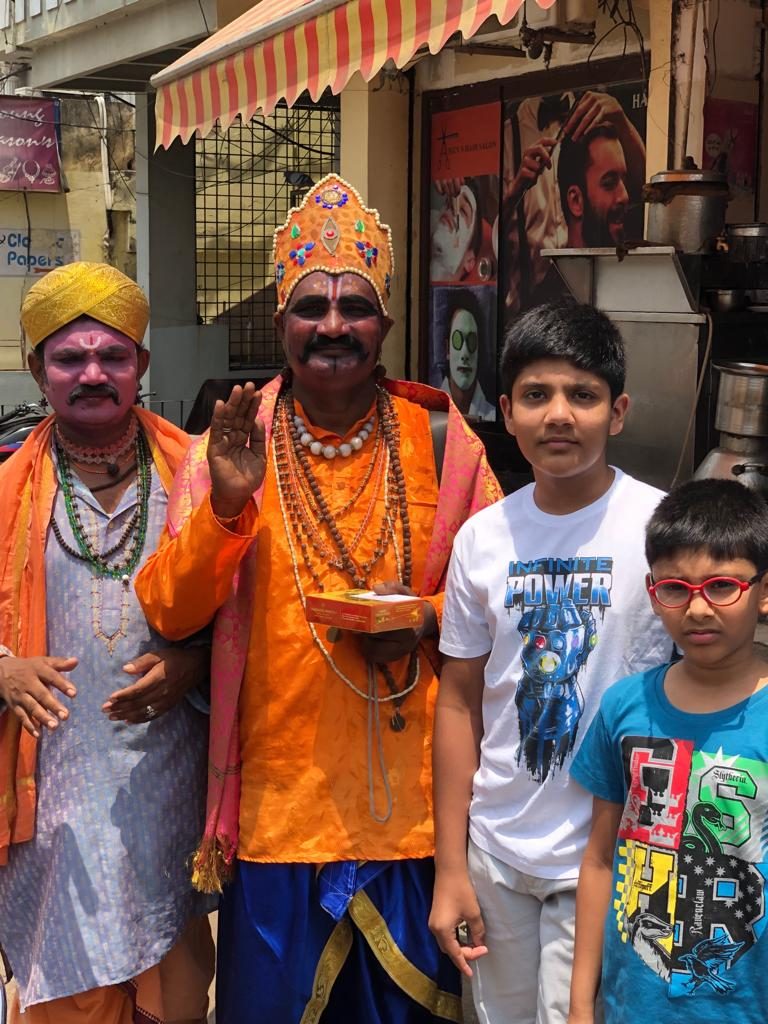 About gifting, the holy prophet has said, "Exchange gifts, as that will lead to increasing your love for one another" and also "He who does not thank people has not thanked Almighty God".
So to spread love and to thank people, the youth mobilised money from friends, well-wishers and others via crowd funding. This is non-zakat, non-sadqa and non-interest money that has been contributed by the people.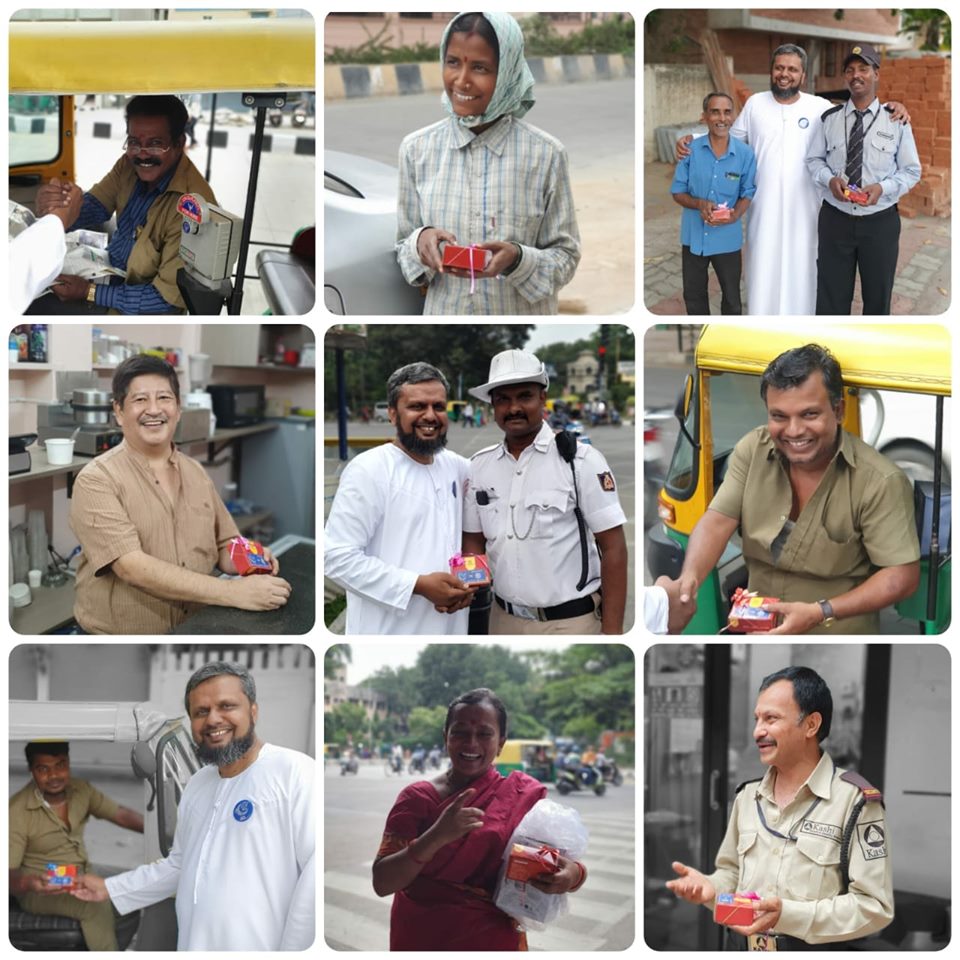 More than 250 volunteers from all walks of life like doctors, engineers, housewives and various professionals teamed up to collect the gifts from a central point and give it to the people.
One volunteer says, " We were standing at a busy bus stop near AC guards. As we climbed up the bus and gave it to the driver and conductors , conveying our thanks, they usually were too surprised and didn't know how to respond. As we got down and the bus began to move ,most of the passengers waved at us , shouting out Eid Mubarak and the people waiting at the bus stop were all praise. It was so overwhelming to receive this response. Such a ripple effect on everyone present."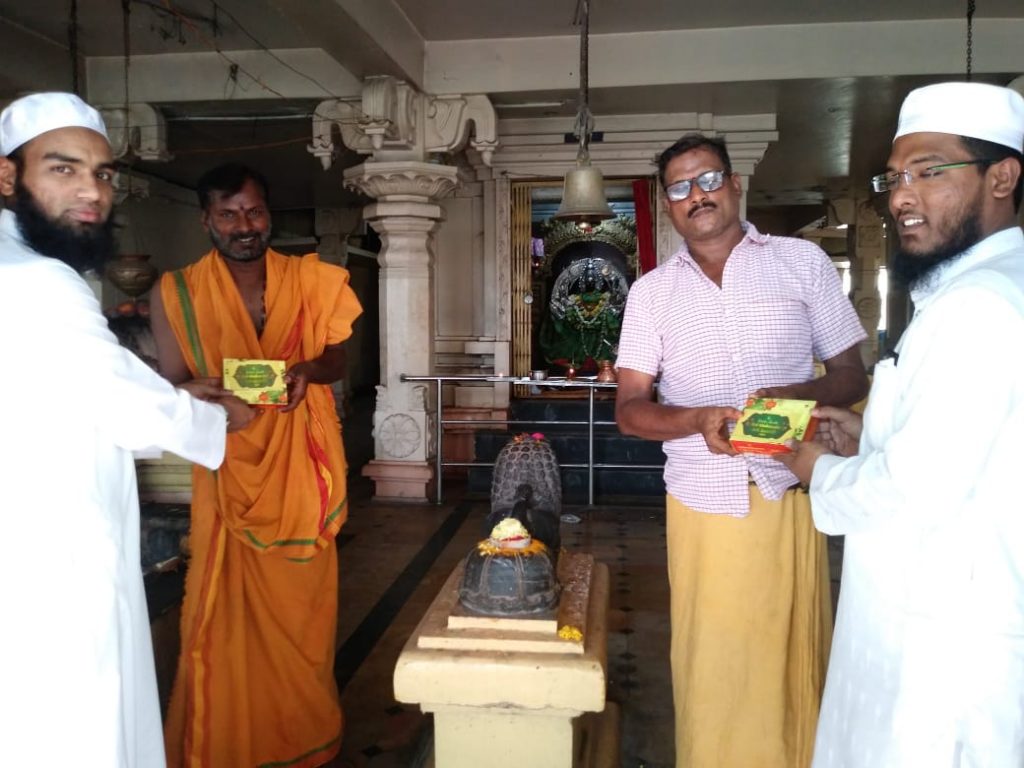 One of the organisers in Hyderabad told TwoCircles.net, " Three cities coordinated on one WhatsApp group of volunteers, sharing knowledge and helping each other. It was fantastic. Following our initiative, other cities across India picked up and starting replicating us by giving gifts".
Other places where the # giftingsunnah trend was picked up is Mysuru, Hubli, Mumbai, Kolkata, Trivandrum, Surat, Mangalore, Gulbarga, Yadgir, Bijapur and Hosakote. People saw the photos on Facebook and Twitter and starting the gifting sunnah in their own towns and districts.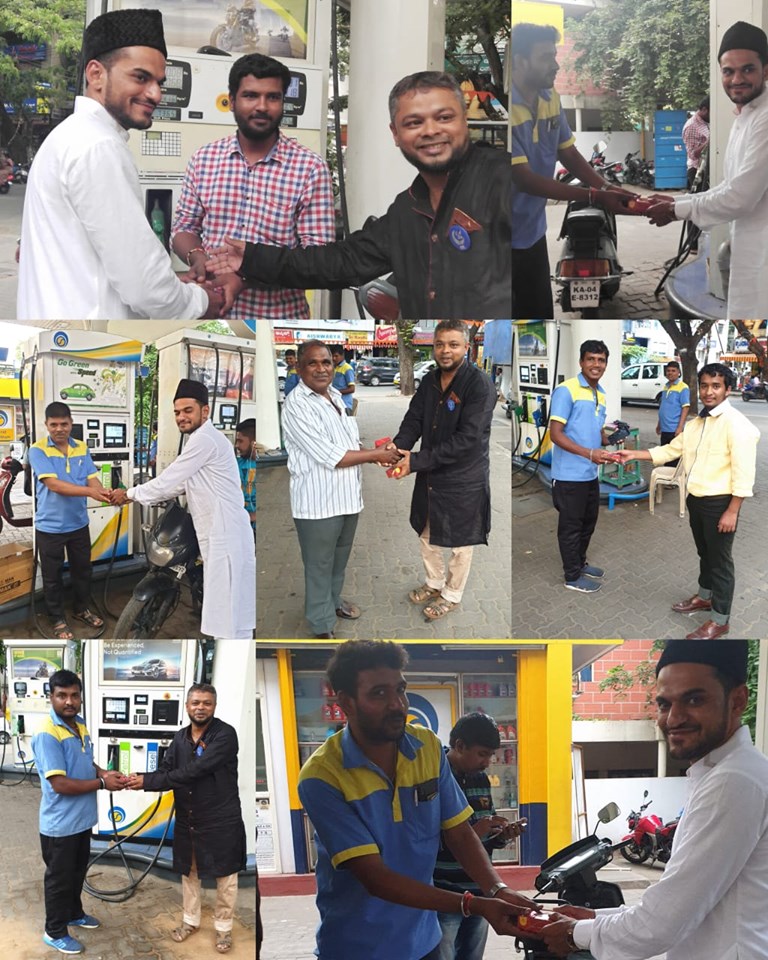 One of the recipient says, a Senior Inspector and ACP at the Mahika police station at Mysuru said that they have been giving service from ages and this was the First time received this kind of sweets on Eid.
Another volunteer said, " We also had a wonderful experience near Baptist hospital….a couple of men were cleaning sewage from a man hole in the middle of the road…we stopped and offered them sweets…a couple of degree students were passing by…they saw this got emotional and voluntarily came forward and hugged us.."
https://twitter.com/GiftingSunnah/status/1136515868702019584/photo/1
Many recipients just gave a warm smile that said it all while some were a little articulate. Volunteers in other places took photos and shared on the Facebook page of gifting sunnah.
https://twitter.com/GiftingSunnah/status/1136444874717138944/photo/1
Another feedback from a volunteer:"Today, at Madhavan Park petrol pump, while distributing gift boxes, someone came up to us and asked to which political party we belonged. When we said it's a part of our religion to give gifts, and spread goodwill, he was in awe!"
Yet in another place, the staff of a petrol pump removed their footwear to receive the sweet boxes which the volunteer has shared on his twitter handle:
https://twitter.com/GiftingSunnah/status/1136327561577869312/photo/1
With the response from volunteers and people contributing to the idea of gifting sunnah, the trend is here to stay and spread cheer on Eid-ul-Fitr year after year.
More pictures and responses can be viewed on https://twitter.com/GiftingSunnah and https://www.facebook.com/giftingsunnah/
---
| |
---
Leave A Comment
Coming Soon
---